Back to the News
News
A controlled semi-dehydrated tomato industry
29 June 2022
Quality, safety and controlled chain, this is the will that drives us when we look for the products that are intended for you. This is why, for several years now, we have been working with a trusted partner to provide you with the best in semi-dehydrated tomatoes.
PFor this reason, our tomatoes semi-dehydrated are monitored from cultivation to arrival in our warehouse.
Control of the agricultural upstream and referencing of farmers.
Our partner, based in Turkey, works directly with about thirty farmers. They are located in three different areas near the factory where the tomatoes will be prepared and controlled. Most of the farmers are the same from one year to the next and are under contract with our partner factory.
Each year, they are re-evaluated according to different criteria such as: quality of fresh tomatoes, Mibi results, seriousness, productivity, commercial relations, etc.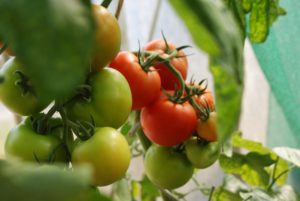 In addition to an annual control of the farmers, our partner also has an agronomic department to ensure an agronomic follow-up.
Agronomic monitoring of the Turkey site
People working in the agronomy department are in charge of :
◉ Seed purchase;
◉ Choice of the date of sowing and the date of harvesting;
◉ Follow-up of the treatments carried out on the plots (in conformity with the European regulation, recording on plot sheets);
◉ Visit of each plot 3 times minimum (sowing, growing, harvesting).
Once the tomatoes are harvested, the monitoring continues at the factory.
Treatment and follow-up at the factory
In order to ensure the products' quality once received, our partner factory has established several actions:
◉ Once the tomatoes are received, the parcels informations are transmitted to the factory, which allows a traceability to the parcel.
◉ Each truck received is controlled: truck cleanliness, criteria of defects of tomatoes (size, color, damaged, presence of stems…), presence of insects and organoleptic control.
◉ Pesticide analyses are carried out by our partner in an external accredited laboratory, according to European regulations.
⊛ These analyses are carried out on fresh tomatoes and/or on semi-dehydrated tomatoes.
Finally, to guarantee a certain quality, we carry out other controls on products.
GELPASS overchecks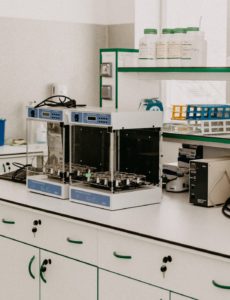 We realize on the goods received on our stock Belgium :
◉ 1 microbiological analysis per batch per reference at each delivery;
◉ 3 contaminant analyses per year.