Back to the News
Facts
Our good agricultural practices
31 May 2023
With our partner Pasfrost, we set up plot monitoring of our crops (plot sheets and crop contracts) in 1999. Since then, the reduction of inputs* has been a key point in our agronomic management.
Each vegetable benefits from an adapted action plan with the aim of regulating the use of pesticides (fungicides, insecticides, etc.) and other inputs according to the climatic risks and the sensitivities of each species (specific diseases/threats).
*Inputs: Inputs are the various products brought to the land and crops, which do not come from the farm or its vicinity. Inputs are not naturally present in the soil, they are added to it.
Key figures :
• 4 employees affiliated to the agronomy department
• 700 producers with a crop contract
• 6,800 hectares of crops
• 100% of producers with a crop contract are Vegaplan certified
A 4-step production process
Seed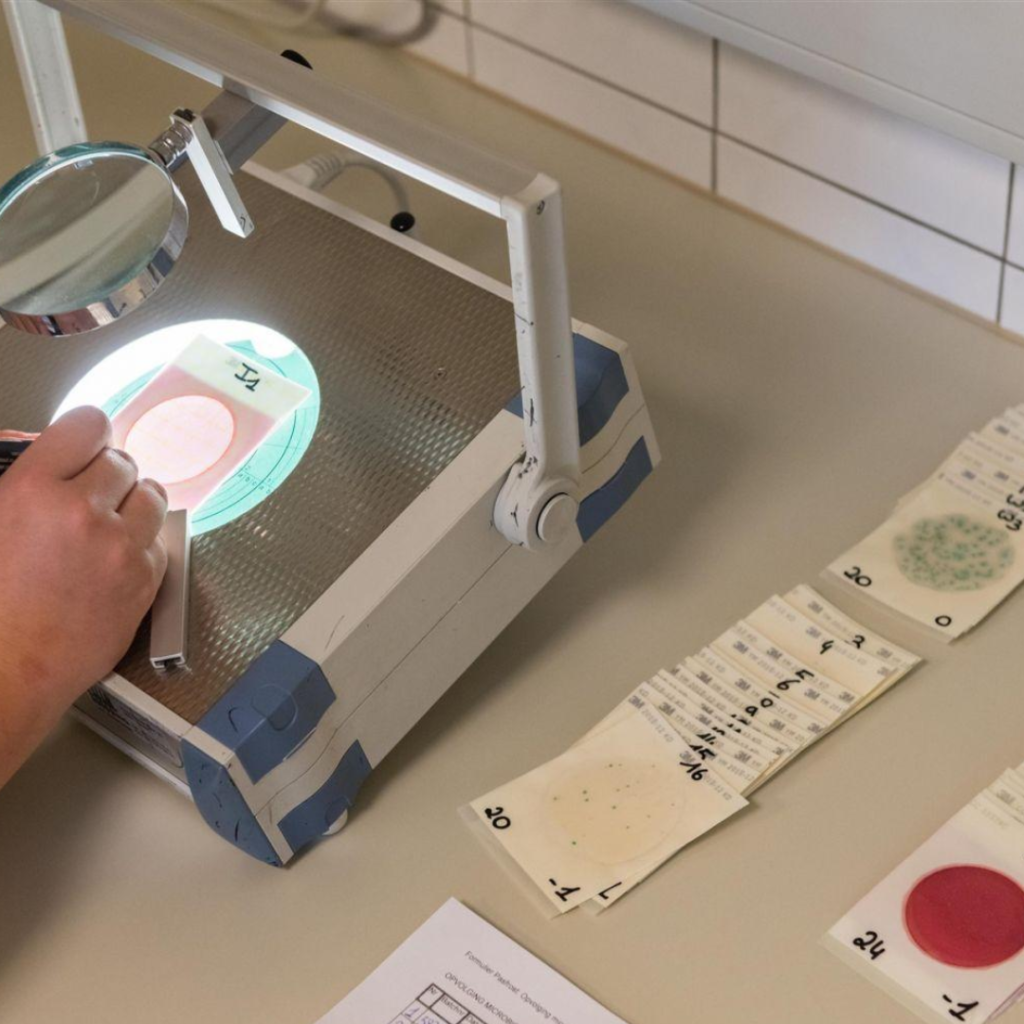 The quality of a vegetable is rooted in its seed. That is why we work with the best seed suppliers. We distribute these seeds among our contract farmers to produce the best vegetables.
Crop monitoring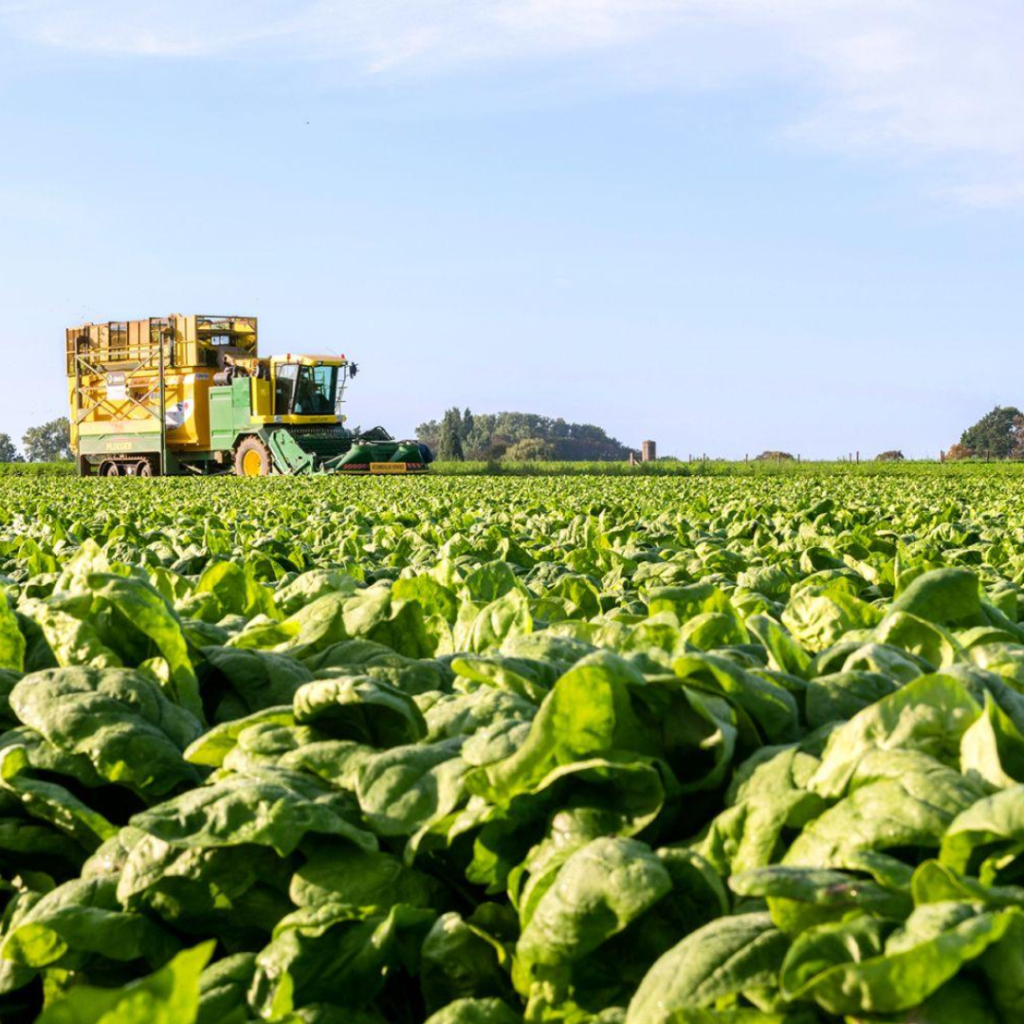 After sowing the seeds, our partner's agricultural department carefully monitors the crop, paying close attention to food safety, traceability, quality and sustainability.
As soon as it is harvested, it is processed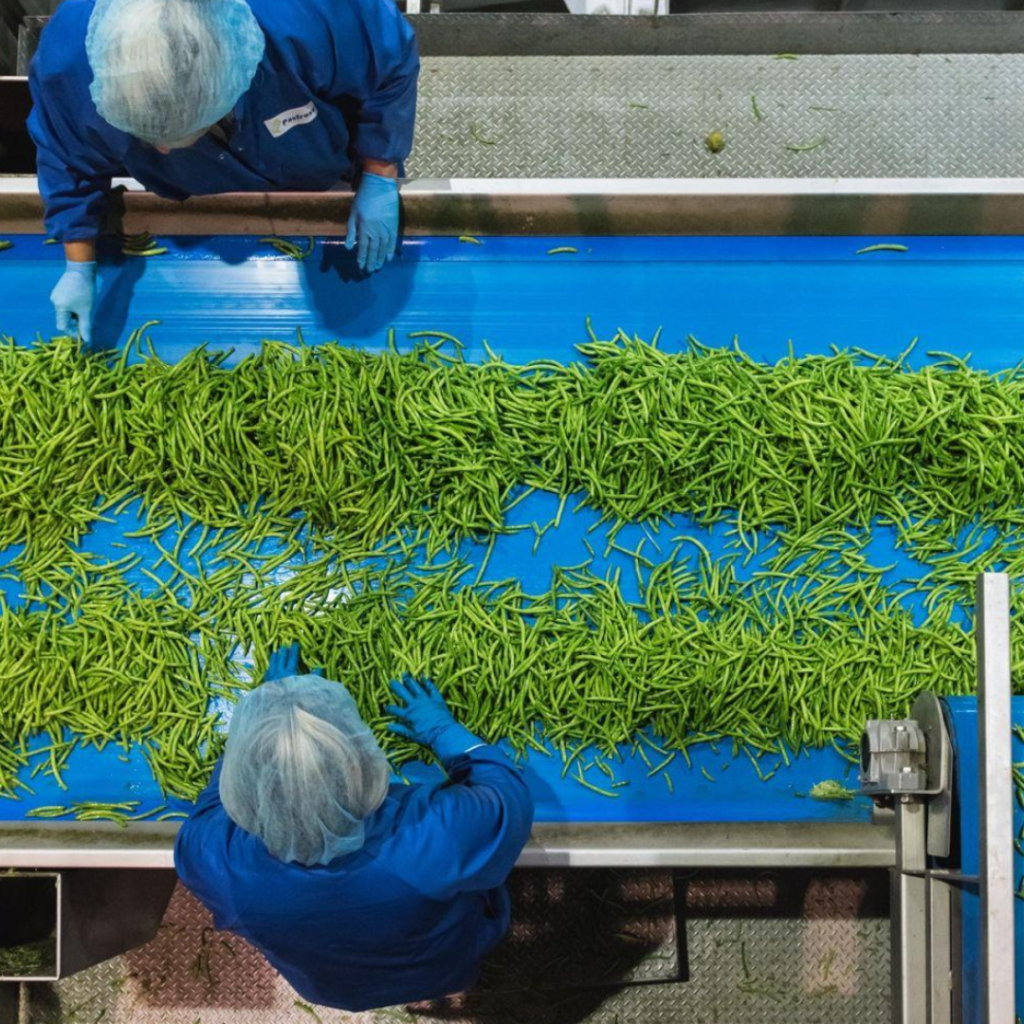 After harvesting, we immediately wash and process the vegetables so that they are ready for freezing within a few hours. In this way, we guarantee optimal freshness and a high vitamin content!
The final touch : the packaging
Whether under our own brand or as a private label, we offer packaging from 400 grams to the Octobin container size.
Would you like to discover the products resulting from this partnership?