Back to the News
Facts
Our hand-picked morels
26 April 2021
What ?
From the Morchellaceae family, the morel mushroom is a fleshy wild mushroom, consisting of a stem and a cap with cavities. There are different varieties of morels with a cap size varying between 4 and 10 cm high. The conical morel Elata with an elongated cap longer than the stem and the blond morel Esculenta with an oblong cap are two examples.
With its powerful taste and delicious aroma, this precious mushroom is appreciated by gourmets all over the world. Beware, it is poisonous when raw and should always be eaten cooked.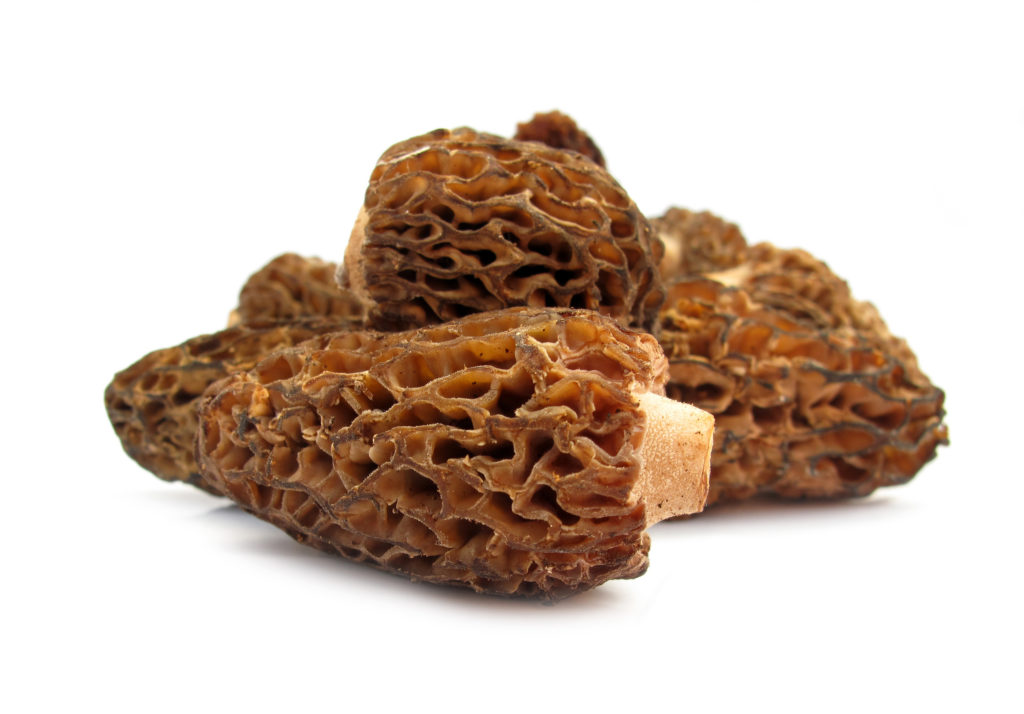 When ?
This wild mushroom usually appears at the change of season after winter with rising temperatures and rainfall. It is picked by hand from April to June in the northern hemisphere and from November to January in the southern hemisphere. It is found on damp, rather clayey and calcareous soils, mainly on the edge of woods or in forests. Our main source of wild morels is in Turkey.
In recent years, this mushroom has been domesticated and can also be cultivated. We can offer you some on request.
Where ?
At the Francep-Garnier factory, located in Brive-la-Gaillarde, we select and process these exceptional products. They are frozen raw, without additives, without treatment, and preservatives to respect their rich taste.
Our frozen morels are ready to cook; after blanching and draining them, you can cook them just like fresh ones. They are perfect for your meat dishes or as a garnish to mashed potatoes, for example.
We also offer dried morels, please contact us to receive the detailed range.
Contactez nous pour recevoir la gamme détaillée de nos produits !